The KISEKI (Miracle and Trajectory)of the Hakuchomaru and Kamemaru
The Crisis of Abandonment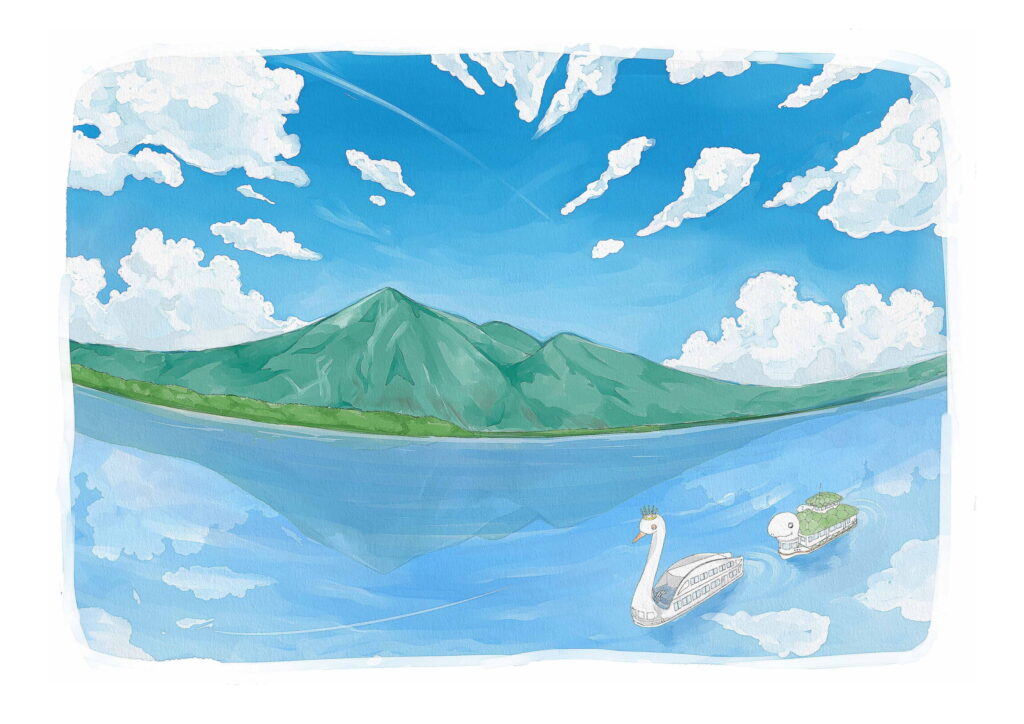 The Hakuchomaru and Kamemaru have been in operation for about 60 years.
They know Lake Inawashiro very well. At one time, three boats were operated with "Irukamaru" as a companion.
These sightseeing boats have been loved by everyone, carrying many memories over the years.
In June 2020, the previous operator went out of business due to the COVID-19 pandemic. For a time, the ship was in danger of being scrapped.
~Visit by the Emperor and Empress Showa~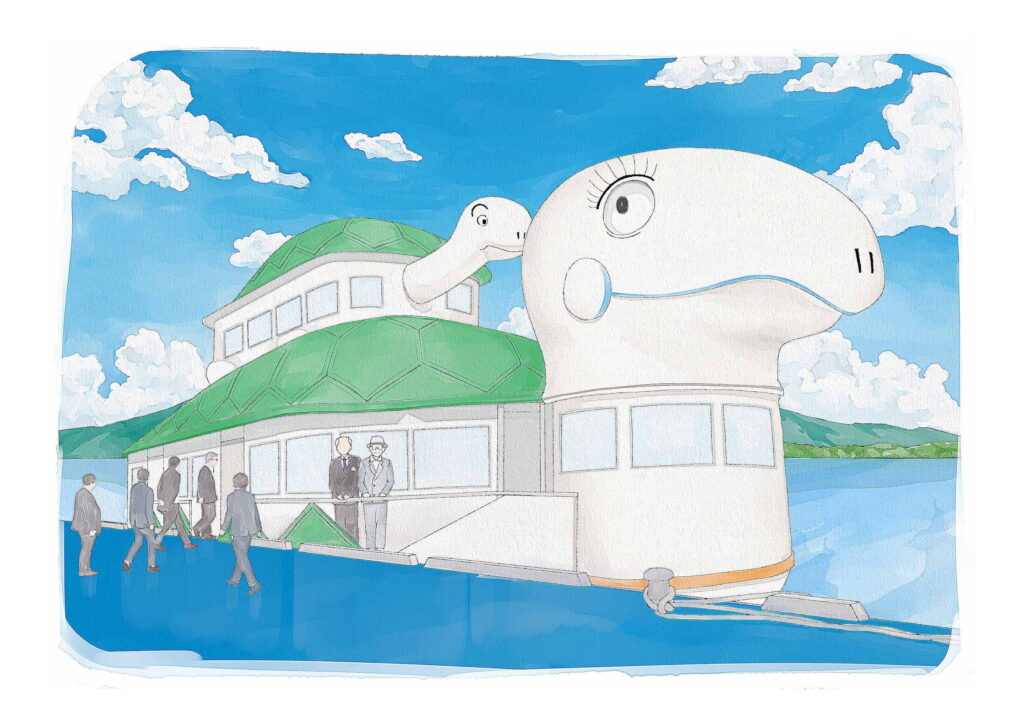 On September 26, 1984, to commemorate their 60th wedding anniversary, the Diamond Wedding, they boarded the Kamemaru during their visit to Inawashiro, the place of their honeymoon memories.
~Memories with Family, Friends, and Lovers~

Hakuchomaru and Kamemaru have been an indispensable part of memories of trips with three generations of parents and children, friends and loved ones on board.
~School Excursions~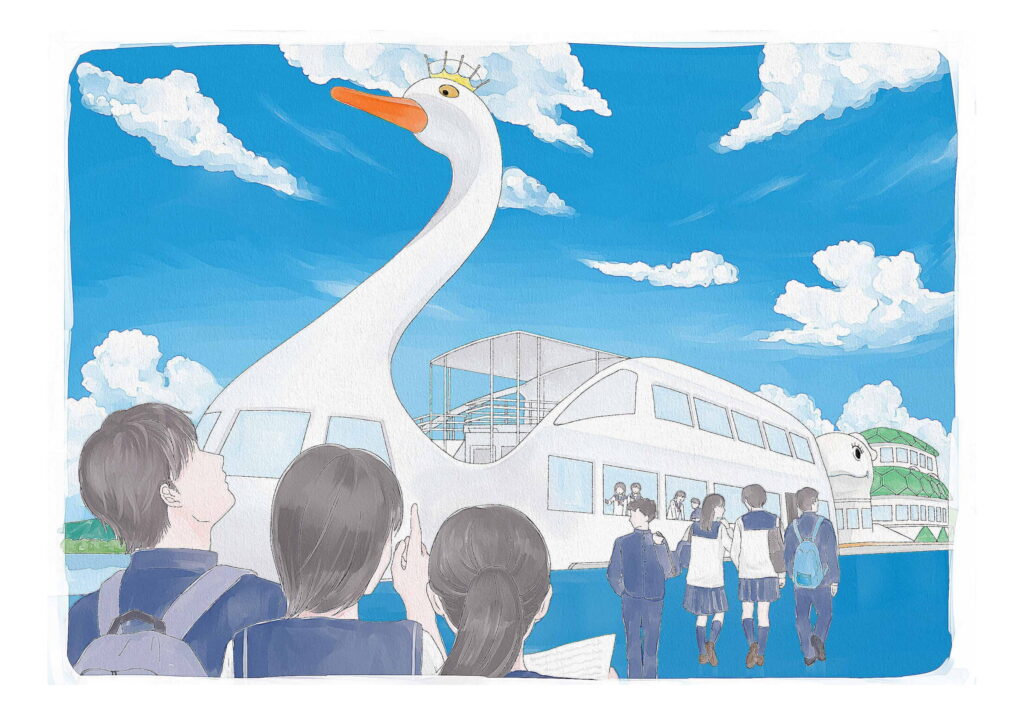 Fukushima Prefecture hosts approximately 8,000 schools and more than 700,000 students each year, and many of them visited Aizu and Inawashiro and enjoyed the both sightseeing boats. It is no exaggeration to say that "Hakuchomaru" and "Kamemaru" are the memories of school excursions.
A New Start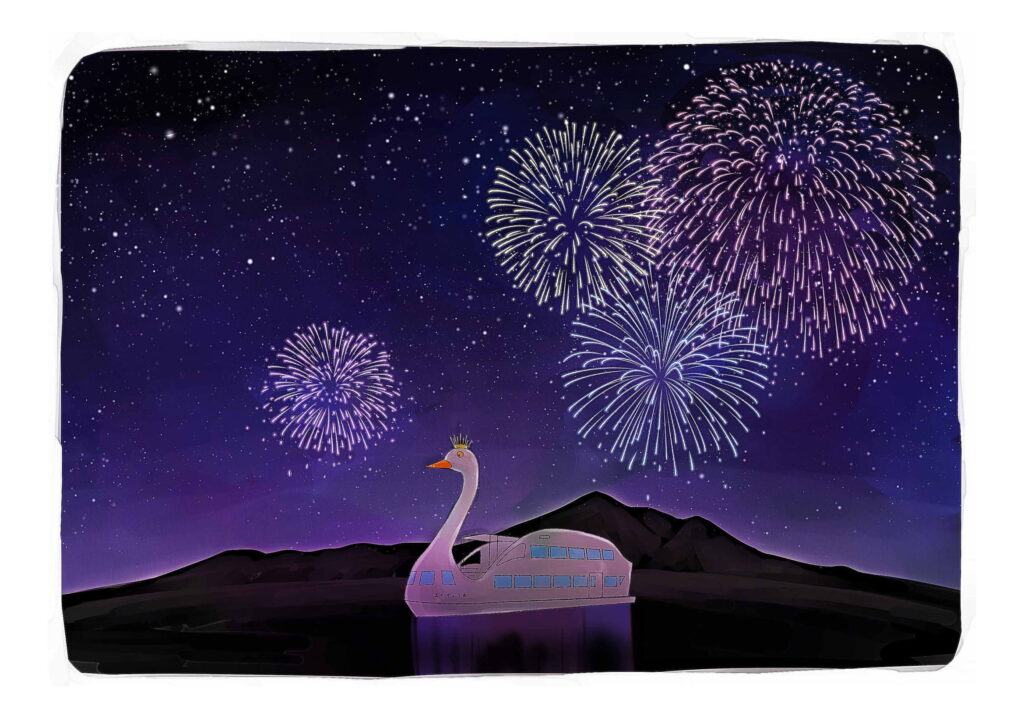 In June 2021, a new company, Inawashiro Sightseeing Boat, was born.
In the fall of 2022, with the support from many people, we made a new start.
The Hakuchomaru provide regular sightseeing tours, and the Kamemaru provide new services.
The new services include morning, lunch, and dinner cruises that offer meals on board. Café cruise in collaboration with several popular local sweets shops. Night bar cruise to experience Fukushima, a sake-producing region.
The Hakuchomaru and the Kamemaru will remain symbols of Fukushima tourism 50 years from now!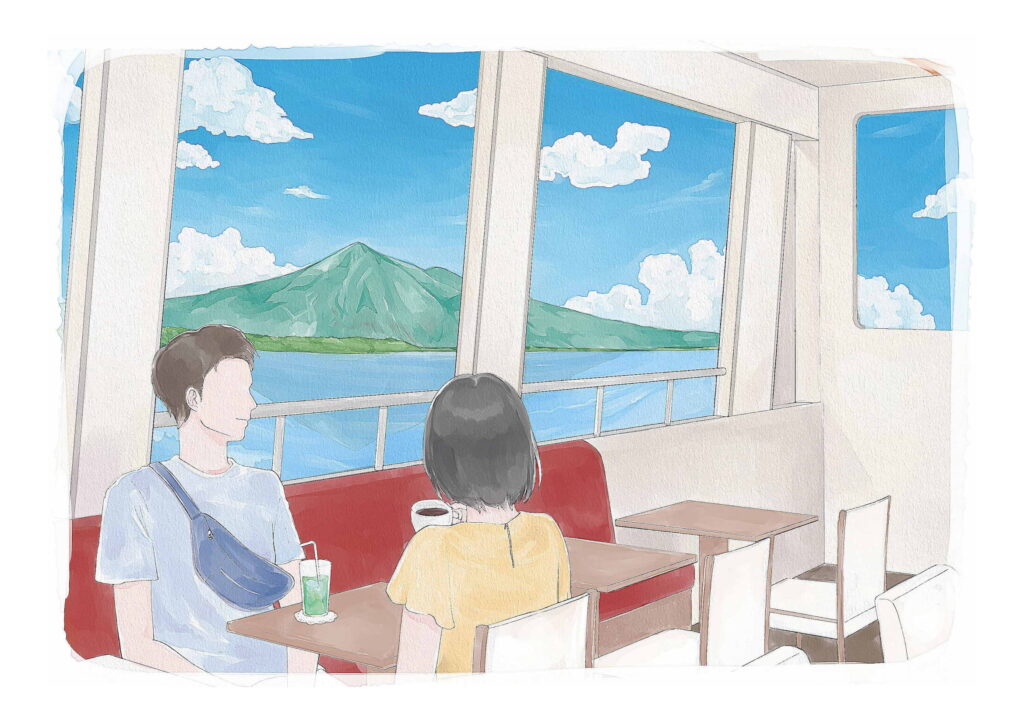 We have many other dreams for the Kamemaru, such as using it for weddings, workcations, theater cruises, and so on.
We hope to create these together with our customers and the local communities!
We will continue our efforts to ensure that our sightseeing boats will continue to be a symbol of Fukushima Prefecture tourism 50 years from now!